In some countries, including Cuba, there are some experiences on the foliar use of worm humus leachate at different doses and times of application. However, such a technique of application as a foliar biostimulant has not yet been widespread worldwide, especially under the concept of urban agriculture.
Several authors, cited by Rodriguez and Reynel (2013), who applied foliar humus leachate at different concentrations on several horticultural crops under field conditions, appreciated a positive stimulating effect on foliage height and width, plant dry matter content, root volume, root dry weight, fruit polar diameter and yields.
World population, which is a measure of our technological capacity to preserve life and feed ourselves, has grown steadily. Over the last 200 years, growth has been exponential, which means that the world's population doubles every 40 years. Therefore, one of the greatest concerns of humanity is the food supply, especially in the poorest countries, due to the fact that the population is growing at an accelerated rate, while arable land is decreasing at the dizzying rate of 6.8% in each decade (FAO, 2013).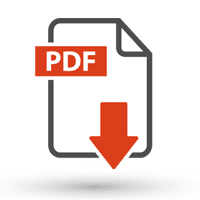 IMPACT OF EARTHWORM HUMUS LEACHATE ON THE
GROWTH AND PRODUCTIVITY OF THE BEAN CROP